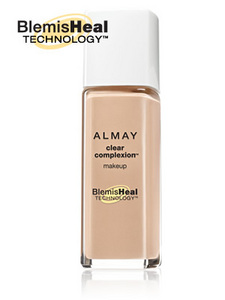 Almay

Clear Complexion Liquid Makeup

(Clear Complexion Line)

Available colors: Ivory , Buff , Naked , Neutral , Beige , Sand , Warm , Honey , Tan

Almay Clear Complexion Liquid Makeup for oily skin is enriched with purifying meadowsweet, soothing aloe vera and camomile which is known for its protecting and calming properties. It also contains salicylic acid which clears blemishes and prevents breakouts. For beautiful, shine-free complexion. Hypoallergenic. Dermatologist tested.
edit
---
Added on 08/11/2010 at 07:35PM by
Inezza
, edited on 01/17/2011 at 01:43AM by [unknown]
---
More products by Almay from Clear Complexion line:
---
Questions
There are no questions yet