Butter London Pitter Patter Nail Lacquer for the Royal Baby
Published: 2013-04-29 by
Marina Milojević
in
Nails
Nail polish brand Butter London is launching a special Pitter Patter shade to honor the royal baby of Duchess Kate Middleton and Prince William.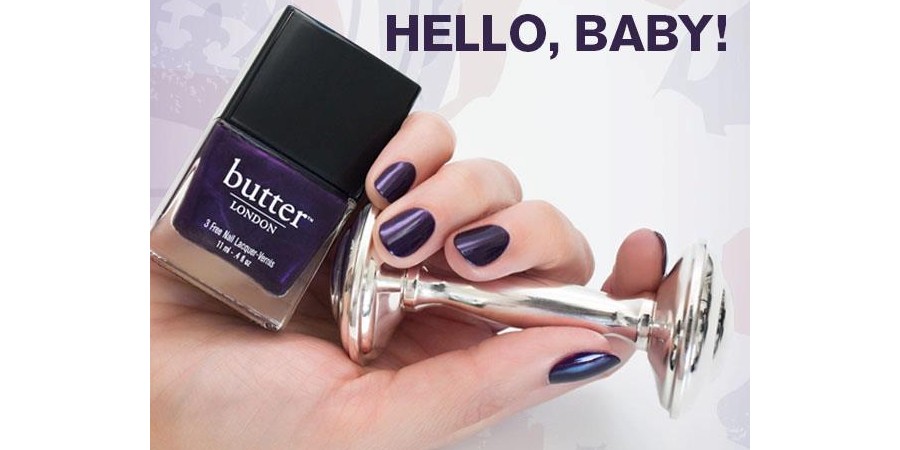 Prince William and Kate Middleton's Baby will arrive in July, but the Pitter Patter shade is available from today – on William and Kate's second anniversary. This is the third royal shade from Butter London. The first one - No More Waity, Katie - was launched to celebrate the royal couple's wedding, and the second is the Lillibet's Jubilee shade launched to mark Queen Elizabeth's Diamond Jubilee. The third shade is also launched in a limited edition and it is an opaque aubergine shimmer. The shade was named after an old British colloquialism often used as a nudge by mums-in-law who are hoping for new grand-babies: "Will we hear the pitter patter of little feet soon?"
Butter London Pitter Patter
is available on
butterlondon.com
only. The shade retails at $15.00.
Products mentioned in article
Nails Inc. Pitter Patter Nail Polish
RATE
Advertisement
YOU MAY ALSO BE INTERESTED TO READ