Dolce & Gabbana Skincare Collection
Published: 2014-06-30 by
Marina Milojević
in
Skin Care
The famous Italian luxury brand Dolce & Gabbana is getting ready to launch its very first skincare line, which is scheduled for release in July this year. In the words of Domenico Dolce "Dolce & Gabbana Skincare is founded in one simple truth: beautiful skin, full of life, has the power to captivate others… True beauty emanates joy – it is natural, radiant and above all, real."
Procter & Gamble is creating a full skin care line which will be launched in September 2014, under the Dolce & Gabbana brand. The prestige cosmetics line will hit the shelves on July 7 at Harrods, Saks Fifth Avenue and Saks.com, before it becomes available internationally. 
The new
Dolce & Gabbana Skincare Collection
promises to help any woman get more even skin tone, smooth, refined and plumped skin. As
Stefano Gabbana
explains:
"Our vision of beauty manifests itself in the Dolce & Gabbana woman – the inspiration that sits at the heart of everything we create. We have looked for inspiration to Sicily which is the never ending source of creativity and of total beauty, especially skin. Founded on groundbreaking scientific discovery, Dolce & Gabbana Skincare aims to make captivating skin a reality for every woman."
Dolce & Gabbana Skincare Collection will consists of two separate product lines. The Essential line is aimed at cleansing, perfecting and protecting the skin; while the Aurealux range hydrates the skin and boosts its healthy inner glow. All formulas are based on an innovative active complex named the Gold Flavo-Silk Tricomplex, which blends olive oil sourced from Italy, gold silk sericin and vitamin B3 to moisturize and plum up the skin.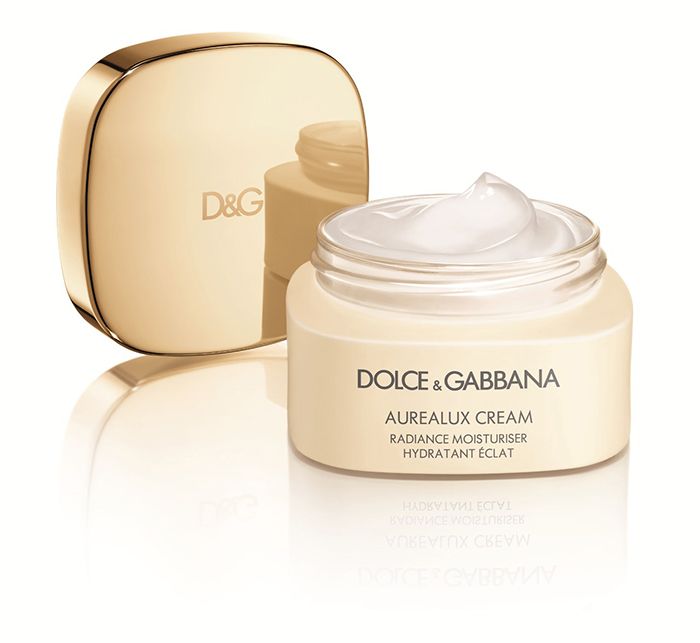 Dolce & Gabbana Essential Skin Care Collection
includes following products:
Essential Cleansing Gel (150ml) $47
Essential Cleansing Milk (150ml) $47
Essential Cleansing Oil (150ml) $47
Essential Cleansing Water (150ml) $47
Essential Eye Make Up Remover (100ml) $35
Essential Exfoliator (75ml) $47
Essential Toner (150ml) $47
Essential UV Cream (50ml) $83
Dolce & Gabbana Aurealux Skin Care Collection
 consists of:
Aurealux Cream (50ml) $129
Aurealux Serum (30ml) $129
Aurealux Essence (100ml) $72
Aurealux Eye Gel (15ml) $72
Aurealux Mask (6 masks) $169
Advertisement
YOU MAY ALSO BE INTERESTED TO READ