Make Up For Ever La Boheme Collection for Spring 2012
Published: 2012-01-17 by
Marina Milojević
in
Makeup
Make Up For Ever launches a new Spring 2012 collection inspired by the Bohemian lifestyle, careless attitude, handmade embroidery and vivid prints of the gypsy glam.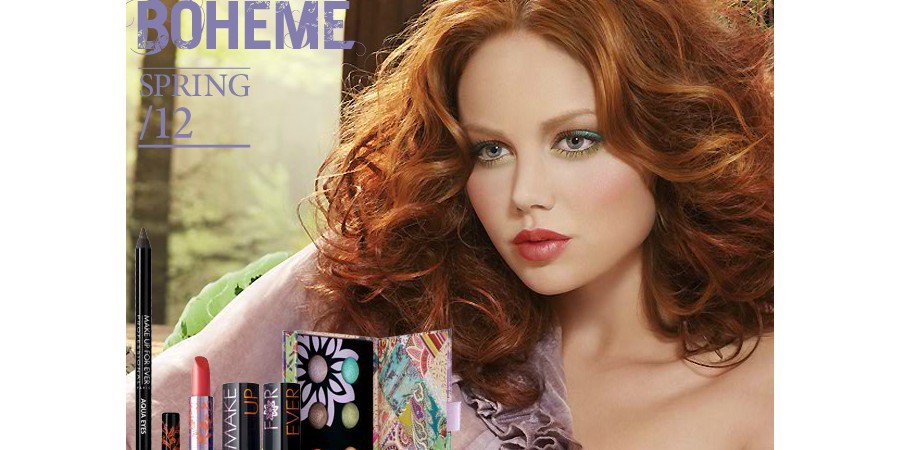 This is rather small collection that comprises of only three products, each one of them inspired by nature, featuring lovely natural shades and luminous textures. The central piece of the collection is the La Boheme Eyeshadow Palette that features six new limited edition baked shades infused with pearly particles. In the spirit of this collection, the formula is parabene-free and the palette is packed in an entirely homemade package produced of recyclable cardboard.
The range also offers the new Rouge Artist Natural in Red Coral and Peach Beige. This creamy lipstick is designed to color your lips discretely and provide natural appearance of fresh lips. The formula is enriched with nourishing ingredients, waxes and Cupuassu Butter.
What else you need to look gorgeous this spring is, of course, new Aqua Eyes eyeliner in a new wood-inspired shade. The lovely matte black-brown shade is called Gypsy, and it also arrives to market in a limited edition.
Products mentioned in article
Make Up For Ever La Boheme Eyeshadow Palette
RATE
Make Up For Ever Rouge Artist Natural La Boheme
RATE
Make Up For Ever Aqua Eyes La Boheme
RATE
Advertisement
YOU MAY ALSO BE INTERESTED TO READ