Twinkle, Twinkle Little...Makeup!
Published: 2011-11-16 by
Ines Markovic
in
Makeup
"Dear Santa, all I want for Christmas is some makeup with Swarovski crystals. You can get it at Harrods! Thanks!"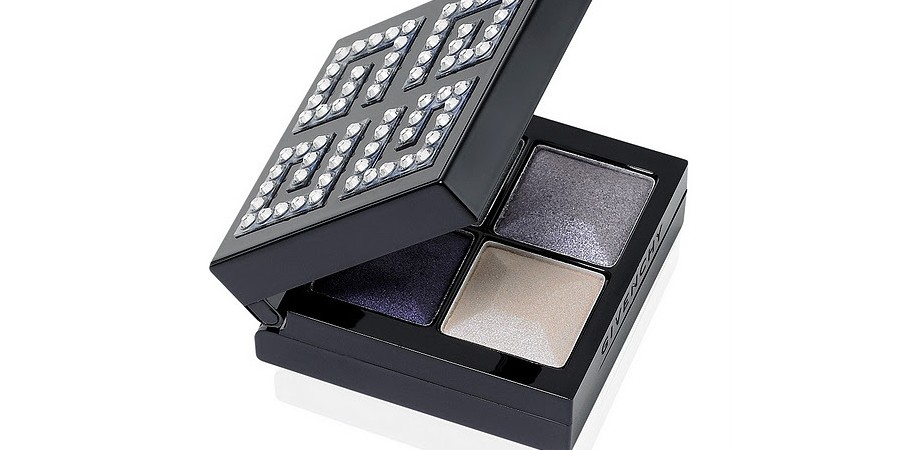 Oh yes, the sparkling Swarovski crystals have found their place on the cases of some of the most luxurious makeup brands. Benefit, Bobbi Brown, Givenchy, Lancome and Sisley have teamed up with Swarovski to create Harrods-exclusive, limited-edition eye palettes, highlighters and mascaras adorned with these wonderful sparkling crystals. These sparkling products are already available for purchase at harrods.co.uk.
Givenchy Swarovski Edition Le Prisme Yeux Quatuor is an eyeshadow palette which includes 4 beautiful shades with matte and iridescent textures to help you create numerous makeup looks.
Bobbi Brown Swarovski Edition 6 Pan Palette is an eyeshadow palette encrusted with Bobbi's signature in Swarovski crystals. The palette includes 4 shades for your eyes (Ivory Eye, Black Charcoal, Smoke Eye and Stone Shimmer Wash) and 2 for the cheeks (Peony, Desert Rose).
Lancôme Swarovski Edition Hypnôse Drama Mascara is a mascara adorned with Swarovski crystals on the outer casing. The mascara has a unique S-shaped brush and delivers a lot of body and rich pigmented color to the lashes. It helps to quickly and easily build big lashes that won't clump or flake.
Benefit Swarovski Edition High Beam a beautiful complexion highlighter with Swarovski embellished bottle. This satiny pink luminous complexion enhancer highlights the cheekbones and brow bones and delivers a radiant glow. One shade is perfect for all skin types.
Sisley Swarovski Edition Phyto-Poudre Compacte is a complexion enhancing powder that comes in a beautiful case embellished with Swarovski elements. This mattifying, soothing powder compact will preserve skin moisture and maintain colour stability all day long.
Products mentioned in article
Givenchy Swarovski Edition Le Prisme Yeux Quatuor
RATE
Sisley Swarovski Edition Phyto-Poudre Compacte
RATE
benefit Swarovski Edition High Beam
RATE
Bobbi Brown Swarovski Edition 6 Pan Palette
RATE
Lancôme Swarovski Edition Hypnôse Drama Mascara
RATE
Advertisement
YOU MAY ALSO BE INTERESTED TO READ