New features for registered users: Wardrobe , Voting , Follows , Notifications
Click here to Join Us!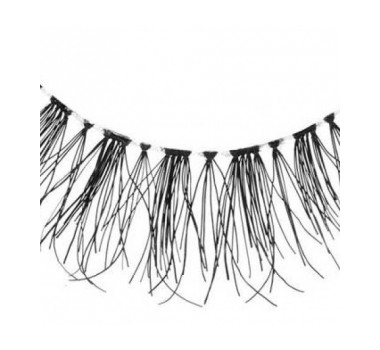 False Eye Lashes No. 27
Illamasqua False Eye Lashes No. 27 are handmade reusable, cruelty-free lashes for adding subtle volume and length to your natural lashes.
October, 2015.
Measure the lash strip against the eye and trim from the outer end if necessary. Apply the glue provided to the lash strip and wait for the glue to be tacky before placing closely above the natural lashes. Press gently. Apply an additional pair of lashes for a statement look.
---
---
Advertisement
---
---