New features for registered users: Wardrobe , Voting , Follows , Notifications
Click here to Join Us!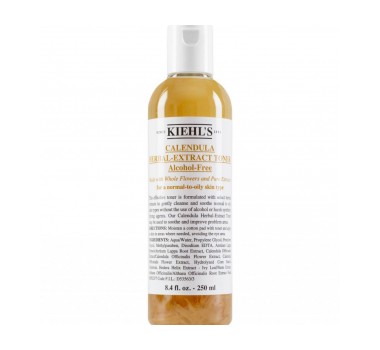 Calendula Herbal Extract Alcohol-Free Toner
Kiehl's Calendula Herbal Extract Alcohol-Free Toner gently cleanses and soothes normal to oily skin types. It contains no alcohol or harsh synthetic drying agents and may be used to soothe and improve problem areas. The calendula petals in its unique formula are still inserted by hand in the Kiehl's apothecary tradition to assure the most efficacious formula.
Allantoin is a compound that is found in Comfrey Root. The comfrey plant is a hairy perennial Eurasian herb long used in herbal medicine. Known to be a bacteria inhibitor, Allantoin can soothe and reduce inflammation in various product formulations.
Calendula is extracted as an oil from the common marigold flower. Its mild properties make it ideal for use on all oily skin types including sensitive skin. Soothes skin and is especially beneficial for delicate skin.
Great Burdock is a gentle, natural ingredient known for centuries to help improve dry skin.
Aqua / Water / Eau, Propylene Glycol, Pentylene Glycol, Methylparaben, Disodium Edta, Arctium Lappa Extract / Arctium Lappa Root Extract, Calendula Officinalis Extract / Calendula Officinalis Flower Extract, Calendula Officinalis / Calendula Officinalis F
Moisten a sterile cotton pad with facial toner, and apply to skin in areas where needed, avoiding the eye area.
---
---
Advertisement
---
---
Advertisement
Right now 1 products on sale!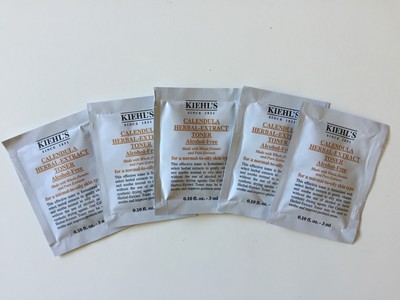 4 USD
5X Kiehl's Since 1851 Calendula Herbal-Extract Alcohol-Free Toner 3 ml each
4 New York,NY,USA
New