New features for registered users: Wardrobe , Voting , Follows , Notifications
Click here to Join Us!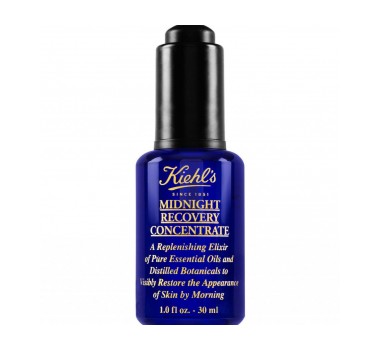 Midnight Recovery Concentrate
Kiehl's Midnight Recovery Concentrate is a replenishing facial oil that wakes you up to much smoother, healthier skin. The 99.8% naturally-derived formula is enriched with distilled botanicals that are able to boost skin's own renewal processes. Regenerates, restores, and replenishes skin.
Evening Primorse, Lavender Essential Oil, Squalane (Perhydrosqualene or perhydrosqualene vegetal)
Apply 2-3 drops of treatment on cleansed skin. Gently press fingertips to cheeks, forehead, and chin to evenly distribute the application before gently massaging it into the skin. Can wear alone or under moisturizer.

---
---
Advertisement
---
---