New features for registered users: Wardrobe , Voting , Follows , Notifications
Click here to Join Us!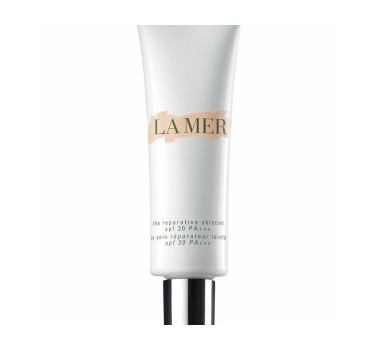 Reparative SkinTint SPF 30
Crème de la Mer Reparative SkinTint SPF 30 
gives a healthy-looking wash of color, and it comes in five different shades.  The formula is designed to help restore moisture, youth, health and radiance to your skin. It promises to rekindle the inner glow of your skin instantly, while gradually repairing any existing damage, and protecting the skin from environmental stressors and sun-induced damage. 
April 2015.
---
---
Advertisement
---
---
Advertisement
Right now 13 products on sale!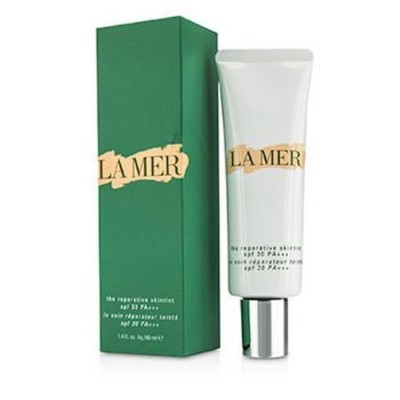 70 USD
La Mer The Reparative SkinTint SPF 30 1.4 oz #03 Light Medium New in Box
70 Buckeye,AZ,USA
New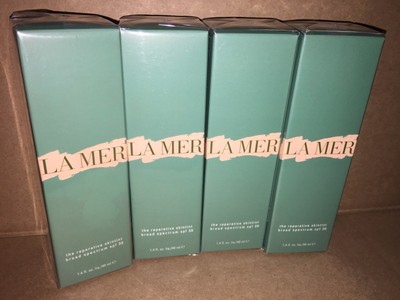 80 USD
La Mer The Reparative Skintint Tan 05 1.4oz SPF 30 New In Box EX 01/18
80 New York,NY,USA
New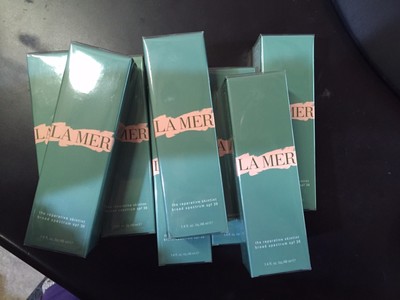 80 USD
La Mer The Reparative Skintint Very Fair 01 1.4oz SPF 30 New In Box EX 01/18
80 New York,NY,USA
New

65 USD
La Mer The Reparative Skintint Broad Spectrum SPF 30, 01 Very Fair
65 Maplewood,NJ,USA
New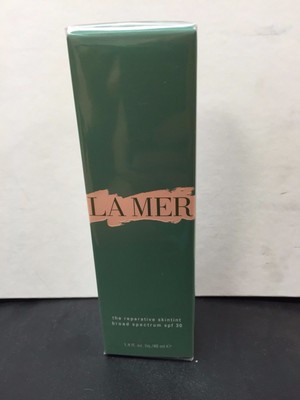 80 USD
La Mer The Reparative Skintint Medium 04 1.4oz SPF 30 New In Box FRESH 2018 EXP
80 New York,NY,USA
New
100 USD
La Mer The Reparative Skintint Choose Your Fav Shade 1.4oz SPF 30 New In Box
100 Brooklyn,NY,USA
New
100 USD
La Mer The Reparative Skintint Choose Your Fav Shade 1.4oz SPF 30 New In Box
100 Brooklyn,NY,USA
New

85 USD
LA MER The Reparative Skintint SPF 30 Light 02
85 Harbor City,CA,USA
New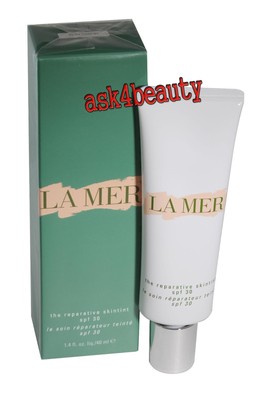 100 USD
La Mer The Reparative Skintint Choose Your Fav Shade 1.4oz SPF 30 New In Box
100 Brooklyn,NY,USA
New

180 USD
La Mer The Reparative Skintint SPF 30 - #03 Light Medium 40ml/1.4oz
180 USA
New

198 USD
La Mer ''The Reparative SkinTint'' Broad Spectrum SPF 30 - Light 02
198 USA
New

80 USD
La Mer The Reparative Skintint Medium 1.4oz SPF 30 New In Box
80 Bellevue,WA,USA
New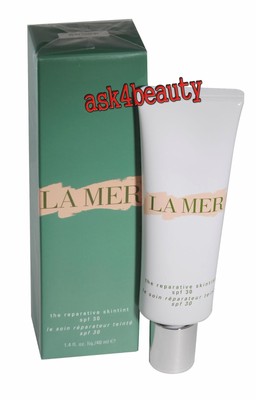 100 USD
La Mer The Reparative Skintint (Very Fair 01) 1.4oz/40ml SPF 30 New In Box
100 Brooklyn,NY,USA
New