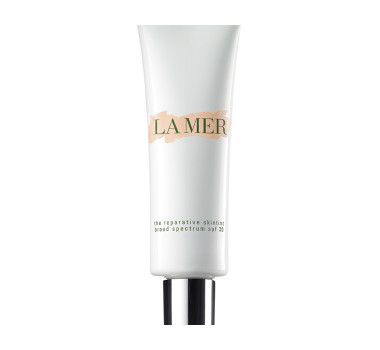 The Reparative SkinTint SPF30
La Mer Skincolor The Reparative Skintint SPF30 is a tinted moisturizer that creates a lightweight wash of color that perfects the complexion both instantly and over time. SPF30 and anti-oxidants help protect from environmental stressors such as pollution that can age the look of the skin.
October 2016.
Smooth over skin after applying your La Mer moisturizer. For external use only. Avoid eye area.
---
---
Advertisement
---
---
Advertisement
Right now 13 products on sale!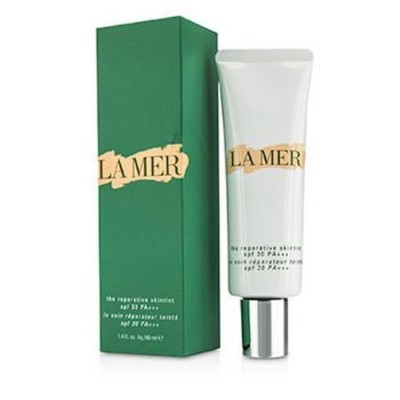 70 USD
La Mer The Reparative SkinTint SPF 30 1.4 oz #03 Light Medium New in Box
70 Buckeye,AZ,USA
New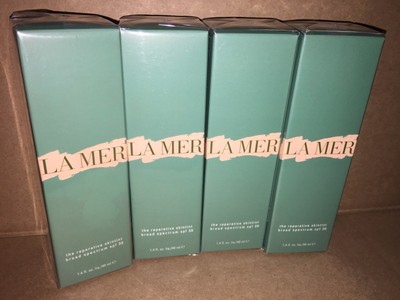 80 USD
La Mer The Reparative Skintint Tan 05 1.4oz SPF 30 New In Box EX 01/18
80 New York,NY,USA
New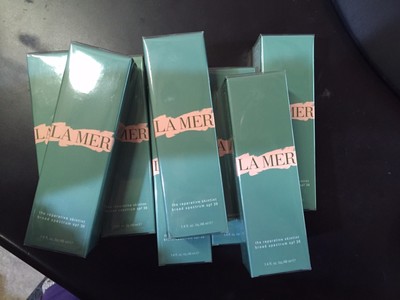 80 USD
La Mer The Reparative Skintint Very Fair 01 1.4oz SPF 30 New In Box EX 01/18
80 New York,NY,USA
New
100 USD
La Mer The Reparative Skintint Choose Your Fav Shade 1.4oz SPF 30 New In Box
100 Brooklyn,NY,USA
New
100 USD
La Mer The Reparative Skintint Choose Your Fav Shade 1.4oz SPF 30 New In Box
100 Brooklyn,NY,USA
New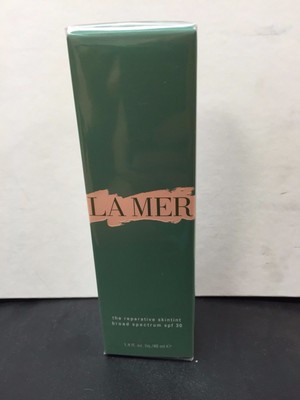 80 USD
La Mer The Reparative Skintint Medium 04 1.4oz SPF 30 New In Box FRESH 2018 EXP
80 New York,NY,USA
New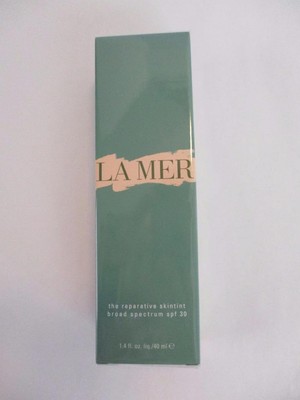 80 USD
La Mer The Reparative SkinTint SPF30 1.4oz,40ml Sun Care Color #03 Light -Medium
80 USA
New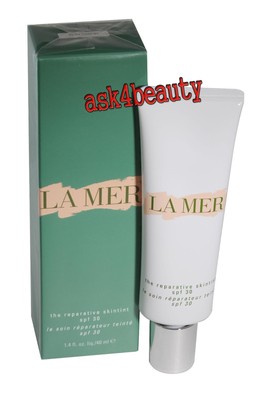 100 USD
La Mer The Reparative Skintint Choose Your Fav Shade 1.4oz SPF 30 New In Box
100 Brooklyn,NY,USA
New

85 USD
LA MER The Reparative Skintint SPF 30 Light 02
85 Harbor City,CA,USA
New

198 USD
La Mer ''The Reparative SkinTint'' Broad Spectrum SPF 30 - Light 02
198 USA
New

80 USD
La Mer The Reparative Skintint Medium 1.4oz SPF 30 New In Box
80 Bellevue,WA,USA
New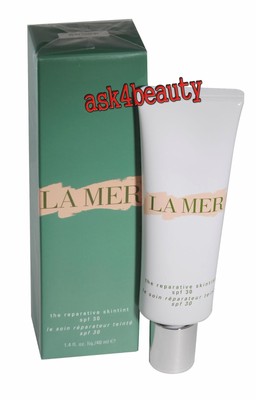 100 USD
La Mer The Reparative Skintint (Very Fair 01) 1.4oz/40ml SPF 30 New In Box
100 Brooklyn,NY,USA
New

180 USD
La Mer The Reparative Skintint SPF 30 - #03 Light Medium 40ml/1.4oz
180 USA
New