New features for registered users: Wardrobe , Voting , Follows , Notifications
Click here to Join Us!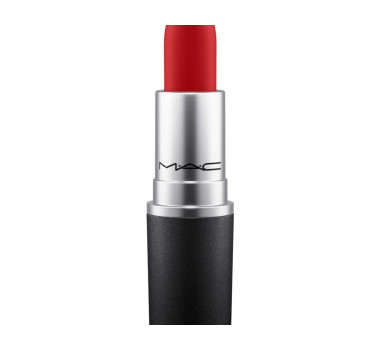 Betty Boop Lipstick
Betty Boop Lipstick is a limited edition in the classic, bright true red shade.
The price is $17.
2017
---
---
Advertisement
---
---
Advertisement
Right now 15 products on sale!

25 USD
Mac Betty Boop Limited Edition Lipstick Red
25 Orange,CA,USA
New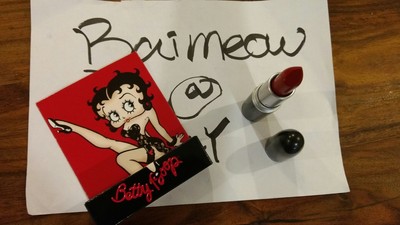 26 USD
LE MAC cartoon Betty Boop Red (Bright true red) Lipstick NIB Limited Edition
26 Chesterfield,MO,USA
New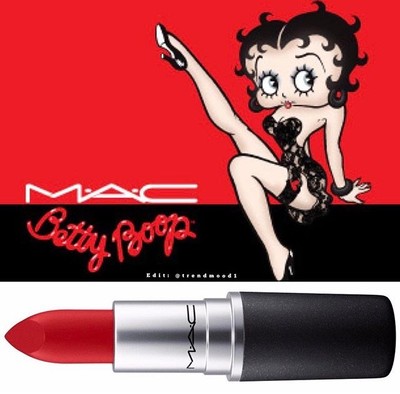 29 USD
Mac Limited Edition BETTY BOOP Matte Lipstick BNIB Authentic IN HAND
29 Antioch,TN,USA
New

35 USD
READY TO SHIP! NEW AUTHENTIC MAC COSMETICS BETTY BOOP VALENTINES DAY LIPSTICK!
35 West Chester,OH,USA
New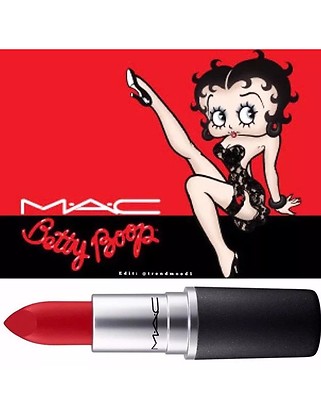 25 USD
MAC Betty Boop Red Matte Lipstick (Bright True Red)~Limited Edition 2017~NIB
25 Rocklin,CA,USA
New

26 USD
MAC Betty Boop Red Lipstick Limited Edition Matte Finish
26 New York,NY,USA
New
26 USD
MAC Betty Boop Red Lipstick Limited Edition Matte Finish
26 New York,NY,USA
New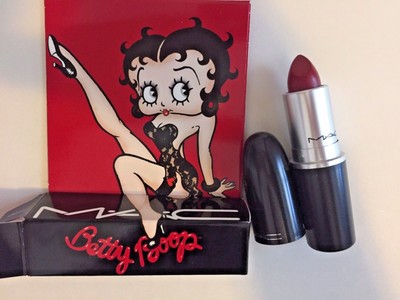 38 USD
MAC MATTE Lipstick ~ BETTY BOOP red ~ LTD EDITION - Brand New in Box! LE NIB
38 Denver,NC,USA
New

38 USD
MAC Cosmetics "Betty Boop" Lipstick NIB, Limited Edition
38 Port Charlotte,FL,USA
New

40 USD
Mac Betty Boop Red Lipstick BNIB
40 USA
New

26 USD
Mac BETTY BOOP LIMITED EDITION LIPSTICK~NIB, Full Size 3g/0.1 oz
26 Fremont,CA,USA
New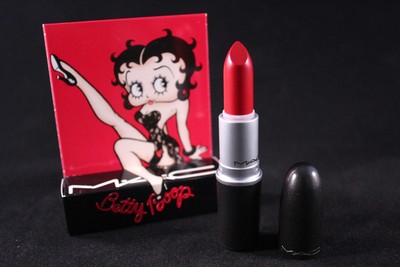 30 USD
NIB Authentic Limited Edition MAC Betty Boop Red Lipstick in Bright Red Matte
30 USA
New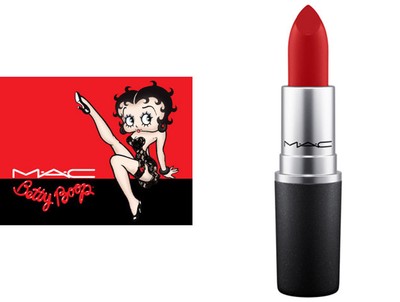 32 CAD
MAC Betty Boop Bright red matte Lipstick Special packaging Limited Edition NIB
32 Canada
New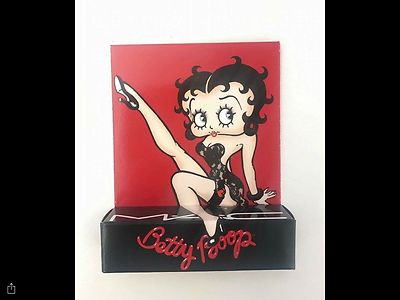 35 USD
Mac Limited Edition Betty Boop lipstick-True Red-bnib-read Description
35 St. George,UT,USA
New

28 USD
NEW! MAC X BETTY BOOP RED Valentine's Day Limited Edition 2017 Lipstick NIB
28 New York,NY,USA
New