New features for registered users: Wardrobe , Voting , Follows , Notifications
Click here to Join Us!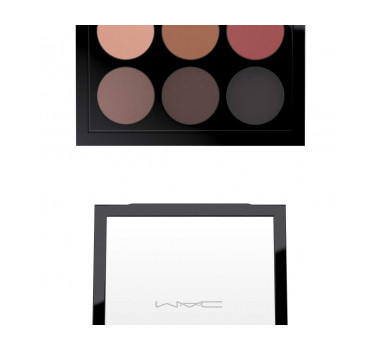 Eye Shadow x9 Semi-Sweet Times Nine
MAC Eye Shadow x9 Semi-Sweet Times Nine Palette features 9 well-edited eyes hadow shades in matte finish.
DRAWING A BLANC - creamy beige (matte)
BAMBOO - light beige with peach (matte)
DANCE IN THE DARK - dark brown (matte)
OUTRE - mustardy-brown (matte)
MOCHA MINDED - chocolate brown (matte)
EVERYONE'S DARLING - warm wine burgundy (matte)
PINK SIENNA - cool neutral pink (matte)
PERSUADE - mid-tone cool grey brown (matte)
CARBON - intense black (matte)
May 2017.
---
---
Advertisement
---
---