New features for registered users: Wardrobe , Voting , Follows , Notifications
Click here to Join Us!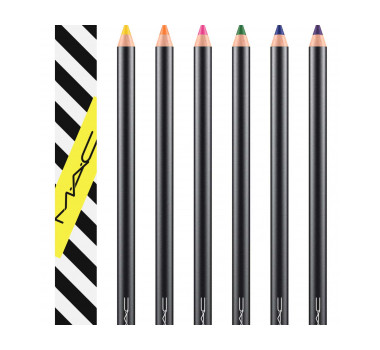 Work it Out Chromagraphic Pencil
MAC Work it Out Chromagraphic Pencil for Spring 2017 arrives in a rainbow of bold bright shades, and in a special outer box adorned with dynamic, 80's inspired prints!
Primary Yellow - bright, clean yellow
Genuine Orange - bright orange
Process Magenta - matte magenta
Rich Purple - dense purple
Marine Ultra - bright naval blue
Landscape Green - lush, bright green
March 2017.
---
---
Advertisement
---
---