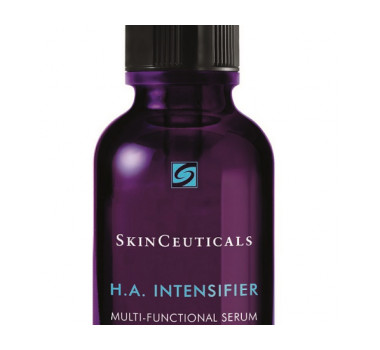 H.A. Intensifier
SkinCeuticals H.A. Intensifier increases skin's own hyaluronic acid levels by 30%, in only four weeks. The formula is designed to prevent and correct the signs of ageing caused by the decline of naturally-produced hyaluronic acid. A special blend of ingredients works to provide superficial hydration while promoting the production of collagen and hyaluronic acid in the skin. As a result, the skin is more plumped, toned, refined, visibly renewed, and youthful.
February 2017.
10% Proxylane, 1,3% Hyaluronic Acid, Dipotassium Glycyrrhizate, Purple Rice Extract
---
---
Advertisement
---
---
Advertisement
Right now 4 products on sale!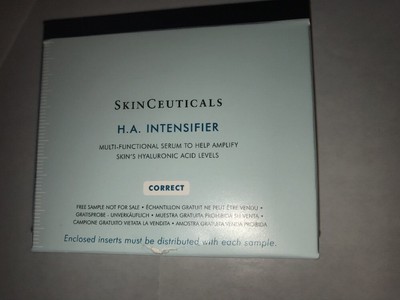 45 USD
SkinCeuticals H.A. Intensifier 10 Bottles Sample Pack. FREE SHIP
45 Mountainside,NJ,USA
New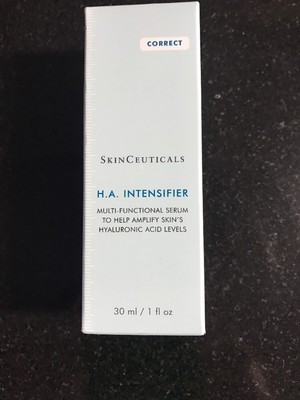 89 USD
SkinCeuticals H.A. Intensifier 1 oz NEW IN BOX AUTHENTIC FREE SHIP
89 Mountainside,NJ,USA
New
98 USD
SkinCeuticals H.A. Intensifier 1 oz NEW IN BOX AUTHENTIC FREE SHIP
98 Fort Worth,TX,USA
New
94 USD
Skinceuticals H.A. Intensifier
94 Casper,WY,USA
New