Estee Lauder | 2011 Breast Cancer Awareness Campaign
Published: 2011-10-03 by
Marina Milojević
in
Health
In this article we're not going to introduce a great new makeup product, nor to give you any of our amazing beauty tips and tricks. Today we would like to draw your attention to the warmhearted and compassionate global outreach campaign launched by the Estée Lauder Companies.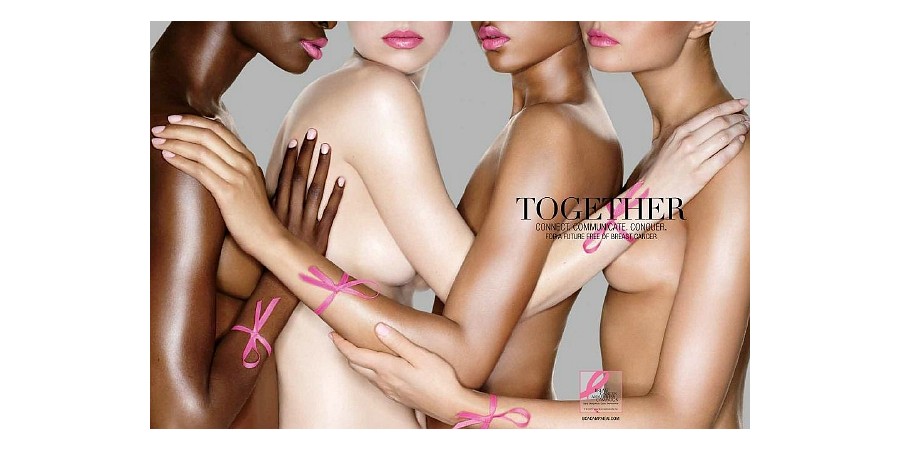 In case you didn't know, October is the Breast Cancer Awareness (BCA) Month, and the new campaign is directed toward this cause and described as the call-to-action with the life-saving message about the importance of breast health and early detection. The brilliantly conducted campaign is envisioned by James Gager, Senior Vice President, Group Creative Director of MAC, La Mer, Jo Malone Worldwide, and Antonia Lakis, Vice President of MAC Design.
"The mission of each of our initiatives is to reach new women and men, and to unify us all to eradicate this disease. Let's join together. As one we are stronger and have the ability to reach this goal once and for all." Evelyn H. Lauder
The Estée Lauder Companies and Philips joined their forces to illuminate prominent global landmarks in pink, using Philips' innovative and environmentally-friendly LED technology. Their partnership will illuminate a total of more than 200 landmarks worldwide, sending the message of hope and empowerment to millions globally. This campaign, known as Global Landmarks Illumination Initiative, has lit up many of famous buildings, including Belvedere Castle, Austria; The Arena, Italy; and Los Angeles International Airport, USA. Estée Lauder Companies' brands will also distribute Pink Ribbons, Pink Ribbon wristlets and informational brochures about breast cancer, in all of their beauty counters worldwide.
The Arena, Rome - Italy
The Concert Hall, Amsterdam - Netherlands
Cristo Redentor, Rio de Janeiro - Brazil
For more details on the 2011 BCA Campaign, visit www.bcacampaign.com and www.facebook.com/BCACampaign. The lights will stay on until October 15.
Advertisement